Green Water Technique
Green water is a technique commonly used in aquaculture. The benefits have been shown for several (marine) fish species, molluscs and crustaceans. The method consists of adding algae in the water during larvae culture.
Several hypotheses exist to explain the beneficial effects green water: a direct food source through active uptake, stimulation of the non-specific immune system in the larvae, action as a probiotic, increase in contrast to reveal preys, microbial control by algal exudates in tank water and/or larval gut, ...
Why choose Provifeed® freeze dried microalgae?
Provifeed® freeze dried microalgae offer you the possibility to a one to one replacement of live algae without loss of performance (survival rate, growth, rejections, …).
Provifeed® freeze dried microalgae are readily dispersed as single cells upon rehydration and

Live Nannochloropsis sp. Provifeed® NannoPrime dispersed
Dispersion of NannoPrime microalgae in water
Gently mix the dried algae in seawater (10 g/L starting concentration)
Leave for 5 minutes to rehydrate and gently mix (spoon mixing is sufficient) again.
Pour the algae dispersion through a 50 µm sieve before use in the larvae tank.
Dispersed algae can be stored in the refrigerator for 48h (simple spoon mixing before use)
A pre-concentrate of algae can be prepared per day and stored in the refrigerator.
The freeze dried microalgae do not settle in the larval tank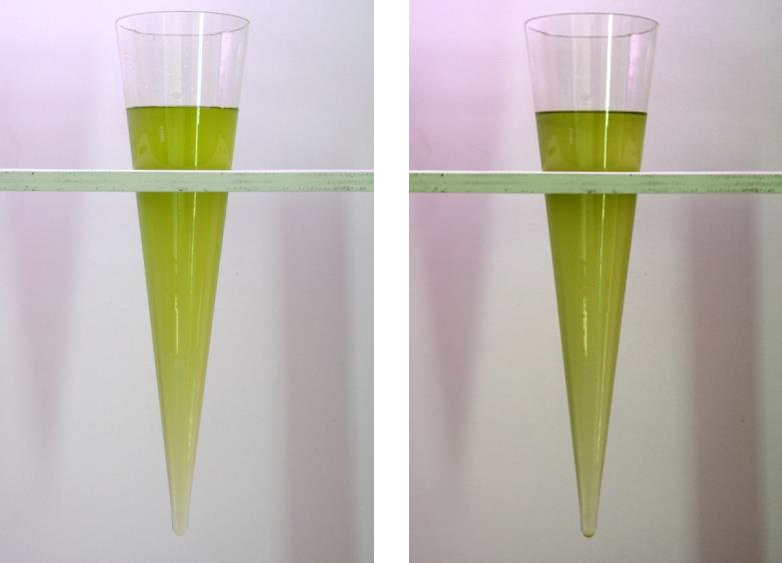 | | |
| --- | --- |
| dispersed NannoPrime - start | dispersed NannoPrime - 24 h |
The required amount of algae varies according to the tank shape, water renewal and aeration.
Algal density should be monitored visually, according to hatchery experience.